Mailboxes Unlimited is the one-stop shop for most of your shipping, courier, office, mailing and private mailbox needs. When residents want fast, courteous service and the best prices to be found on-island, Mailboxes is their first choice. We also provide international clients offshore addresses or a local street address, offered with the highest level of privacy and security.
MultiStrat Re truly is a unique specialty reinsurer. We deliver prospective and run-off risk solutions focused on protection, capacity, and growth to our valued clients. We offer a proven platform for asset managers to sponsor independent reinsurance companies. We benefit from strength in numbers – sponsors, assets, capital, collateral, and asset management styles. Our focus is on helping our partners succeed.
At heart, Elbow Beach Cycles the same company that Dudley Senior founded in 1944. His wife, known universally as 'Mrs T', and son, Kevin, run the business with the same blend of warmth, mechanical know-how, and uncompromising attention to detail. This is a rental company built on relentless customer service, well-tuned engine power, and love. Yes, we get you to where you want to go, but we want you to feel the magic of the journey too.
Strolling along pink-sand beaches. Sailing in the Great Sound. Sipping on a Dark 'n Stormy®. Enjoying gorgeous weather year-round. It's no wonder Condé Nast Traveler readers have voted Bermuda "Best Island in the Caribbean/Atlantic" 18 times since 1994. And all things "Bermudaful" are much closer than you think – less than 2 hours away from most eastern US airports.
a BIg thank You to OuR amaZIng SpOnsors!
RUBiS Energy Bermuda Ltd. is a company run by Bermudians. Our commitment to Bermuda is demonstrated through significant long-term capital investment, the use of only local contractors whenever possible and support of local charitable organisations, arts, sports and community events. We are a customer driven organisation and are dedicated to ensuring that every customer receives the best service possible.
PwC Bermuda is the largest professional services firm in Bermuda, comprising 11 managing directors. From our offices in central Hamilton we offer clients a broad range of services, focusing on the unique needs of individual markets and industries. Our purpose is to build trust in society and solve important problems. This drives our need to be 'part of it': part of the global conversation and movement towards responsible business practices that create positive change in Bermuda and around the world.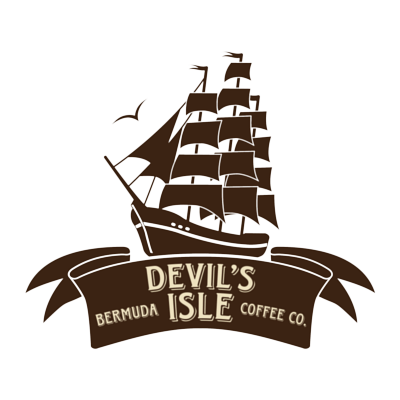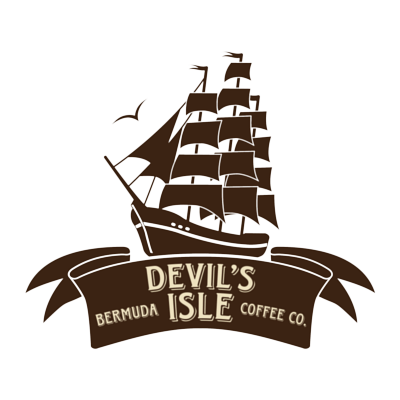 Arguably the best café in Bermuda. Devil's Isle Coffee takes pride in it's food and it's home. They committed to sustainable practices and are going plastic-free for 2017! We love Devil's Isle and we know you will too.​​
Over the years Black Seal® Rum has become synonymous with Bermuda. It is an essential ingredient in Bermuda fish chowder, adds the island flavor to the Bermuda Rum Swizzle, and is the tempest in Bermuda's favorite cocktail the Dark 'n Stormy®. Since 1806, read their full story here
Badger is a small, family-owned, family-run, and family-friendly company nestled in the woods of Gilsum, New Hampshire. We blend the finest organic plant extracts, exotic oils, beeswax, and minerals to make the safest, most effective products possible to soothe, heal, protect and otherwise treat your body. We work hard, have fun, and incorporate honesty, respect, and integrity into everything we do.​
In conjunction with Plastic Tides, BUZZ locations are going plastic free in 2017. To start, they are replacing their yellow plastic bags with red reusable bags. The BUZZ Group of Cafes and Restaurants have 7 locations around the beautiful island of Bermuda; although the locations in Dockyard and Tobacco Bay, St. Georges are seasonal. BUZZ offers a great line up of daily specials using locally grown fruits and vegetables. BUZZ boasts the best smoothies on the market. Management and staff are always looking to serve you better.​
LIVE Watersports set out to redefine the norm for the paddle board world. We had a goal to create and design boards that help everyone; old and young, big and small, athlete and weekend warrior to find and enjoy their passion.
The result was a revolutionary design and construction of stand up paddle boards that are nearly impossible to roll or pearl, versatile enough to be used for training, fishing, windsurfing, kayaking or just a casual paddle, and yet light and comfortable enough for paddlers of all sizes to enjoy.
​
With Butterfield being the Official Bermuda Bank and providing sponsorship for the Devil's Isle Challenge it will have a huge impact on the ocean plastics problem we are addressing through Plastic Tides. As an island-based financial services company, the economies and daily life in our communities are tied to the ocean.​
Snorkel Park Beach is the place to go for fun in the sun or under the stars. A tropical oasis with a white sand beach, bar and restaurant, and all the water-sports you could want at one stunning location.
With the warmth of your hands, mold your Khala Cloth beeswax wrap around food and dishes by cupping your hands around the item to be preserved. The special blend of organic beeswax, coconut oil, and natural tree resin created for Khala Cloths will adhere to itself, keeping food fresh until you are ready to use it again.
At Aspen, we apply intelligence and original thinking to every aspect of our insurance business. Whatever the line, our highly experienced professionals get as close as possible to clients to understand their specific needs. We aim to build long-term, productive relationships. We know that our future depends on looking after our investors, our people and our clients.
Harvest Straws are part of the Tehachapi Heritage Grain Project, whose aim is to preserve and grow heritage organic grains which are naturally drought tolerant and low in gluten. Be part of the movement to restore some of California's rich grain-growing heritage, and help us cultivate beautiful, healthy, non-GMO grains for home cooks, chefs, bakers, and brewers.
Be part of the movement to restore some of California's rich grain-growing heritage, and help us cultivate beautiful, healthy, non-GMO grains for home cooks, chefs, bakers, and brewers.
Lindo's started over 50 years ago as a small butcher shop, and has grown and expanded into the most successful grocery store chain on the Island.Lindo's is characteristically known for it's true family atmosphere, superior customer service, cleanliness, and our ability to provide the customers with a large variety of products.​